WEST SIDE CHILDREN'S MINISTRY
At West Side, we believe that children are a blessing, and we are aiming to steer young ones toward Christ, to tether their hearts to His. If we as families and as fellow members of the body of Christ can accomplish that,
then everything else that truly matters would fall into place. Here are a
few of
the ways that we endeavor to do this at West Side Baptist Church.
SUNDAY SCHOOL
9:15 a.m.
Sunday School is a big deal at West Side. Kids come and learn the bible starting at the earliest of ages. We have Sunday School from the cradle on up! Teachers invest time and thought into teaching the kids God's word, using songs and games and a variety of activities and learning methods to help them understand what God would have them know. Teaching God's truth begins in the home, but children benefit greatly from others who are willing and ready to train them up in the way they should go!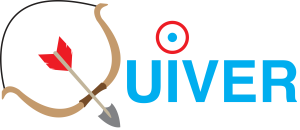 10:30 a.m.
Quiver is a stripped down program for our preschool age children. More than just a nursery, we offer a crew of people who have undergone screening and training to care for our littlest ones. They don't just watch them and keep them safe, but teach them songs and lessons that start washing their little souls with the truth of the scriptures, even at the earliest of ages!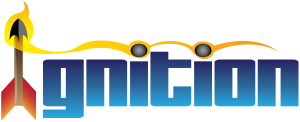 Ignition is our school-age children's program during Sunday morning worship. The kids stay with the adults for most of the worship service, but after Pastor Troy's Children's sermon, they split off and have their own time of snacks, Bible lessons and an activity. This is a tool for parents to use so that the whole family can discuss and absorb the preaching of the word ea
ch week. Come check it out!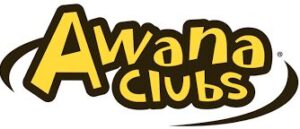 Awana is an international, Bible-centered children's and youth ministry providing local churches with weekly clubs, programs, and training for students in pre-school through the 5th grade.
AWANA OFFERS FUN AND EXCITING GAMES, unique to Awana, that allow kids to participate no matter what their skill level.
AWANA OFFERS SMALL GROUP TIME with a caring adult leader. No one gets lost in the crowd. Children receive individualized attention as they work through an introductory booklet and then an age-specific handbook. All Awana volunteers are certified through West Side Baptist's "Reducing the Risk" program to protect our children from child abuse.
AWANA OFFERS AN LARGE GROUP SEGMENT where kids meet together to sing and hear from our Pastor. Awana leaders go the extra mile to help your kids understand the Bible and how it applies to their lives in an exciting and challenging way.
What programs are offered?
Puggles® Nursery recognizes the learning ability of birth through two years of age by introducing biblical precepts at church and equipping parents to teach them at home.




Leader – Jean Kelley
Cubbies® celebrates the spiritual potential of preschoolers (the two years before kindergarten) by helping them develop respect for God, His Son and His Word.




Leader – Merv Webb
Sparks® ignites the curiosity of Kindergarten through 2nd graders to learn about the people and events of the Bible, building a foundation of wisdom for knowing Jesus Christ. Leader – Brandee Boggs
Truth & Training® engages 3rd through 5th graders by answering their questions about God and the Bible; guiding them through this pivotal life stage to grow in the grace of the Lord Jesus Christ. Leaders – Blain Boggs and Marcus Knupp.
Wed. Aug. 31st, fun in the field AND AWANA Clubs registration; 5:45-7:00
Wed. Sept. 7th, 5:45 to 7:00 AWANA Club Begins
Enter: Double Doors Rear Of Building
$10 per child for school year (scholarships available)
Optional: Dinner at 5:00 pm, beginning Sept 7 In Fellowship Hall, At Minimal Cost