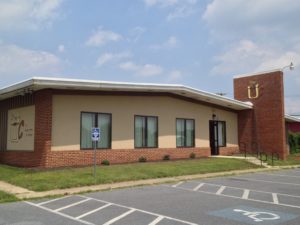 The UC, located at 700 West Market Street, is owned and operated by West Side Baptist Church. When not in use for church-related ministries, The UC operates as a youth and community center that seeks to serve not only the west side of Harrisonburg, but also the entire Rockingham County population.
Our goal is to build friendships and share God's love through educational and practical events that will benefit those in the community. All classes and programs are sponsored by West Side Baptist Church and are dedicated to community-wide service, including civic programs and community outreach programs.
Events are listed on the church calendar.
Contact the WSBC Office for more information.